Somnath Bhatt
The New-York based artist on musings
How did your experiments with graphic design begin?
My family tells me that I would draw all day long on any surface I could lay my hands on. My grandmother's bedroom wall is still covered with my earliest drawings; as I got taller, the drawings of animals and figures crept further up the wall and became increasingly elaborate.
I studied Graphic Design because it felt like the most versatile of all the disciplines, and design education taught me visual thinking, methodology, and systemization that were broad enough to apply to many forms. But as useful as design education was, I also often found it boring and cruel.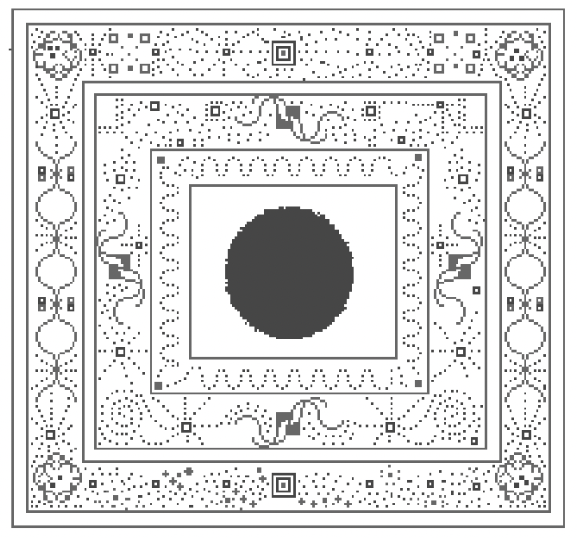 How has your upbringing in Ahmedabad inspired you?
I am most 'home' or feel most 'belonging' when I am creating or making something.
However, growing up in Ahmedabad was to live in a city constantly in the making and breaking. I was proximate to makers, objects, and stories that formed an exciting and messy hybrid of daily use, fantasy, craft traditions, rituals, and free market capitalism. The city had its own excellent museums, like the Calico Museum, Shantisadan and Sarabhai Foundation, but the streets were their own sort of exhibition space. Thousands of nameless vendors at phool bazaar and the ravivari market created and articulated a complex visual grammar.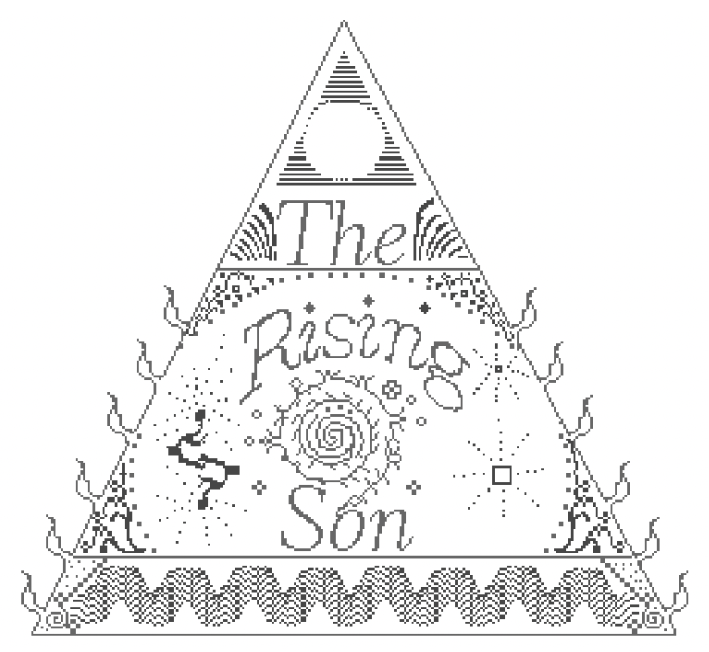 Your work is steeped in cosmology and mythology with a contemporary use of digital tools. What informs this approach?
My work might be described as a shuffle between genres, centuries, cultures, and emotional states via algorithmic relationships. I try to embrace the positive consequences of imperfection. I think a lot about implication, because the meaning of an action is not always loud and clear. There is room for whispers, pauses, silences, and quiet drama. There is especially room for indeterminacy: that which evokes a mood or feeling instead of a straightforward narrative.
I work towards:
– drastically altering our contact with these tools
– re-encountering objects, bodies, and language as strange things
– making odd, bent, overlayed, twisted forms
– using tools for synthesis rather than editing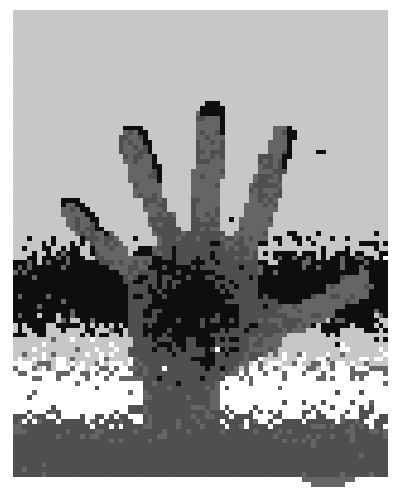 Your artwork appears across Bhaane's A/W 22 collection through various motifs, how did you go about creating this?

I first drew a cluster of constellations of varying motifs.' My process is often instinctual, non-linear, layered, associative and affect driven. A hard thing to articulate. Thinking about the word 'bhaane', the rising sun, led me to many interesting places. I loved the idea of 'inner cosmology'. I am also deeply drawn to the idea of sun; a cosmic body that is both matter and consciousness( दृढ़ / चेतन) – subtle and intense.The dualism, paradox and polarity of this idea also may resonate with the phenomenology of queerness.
Holding these thoughts in mind I created a series of 26 new drawings. They are meant to be reflected upon, meditated before. Solid colors and compositions that open contemplations – a site of अनुभूित.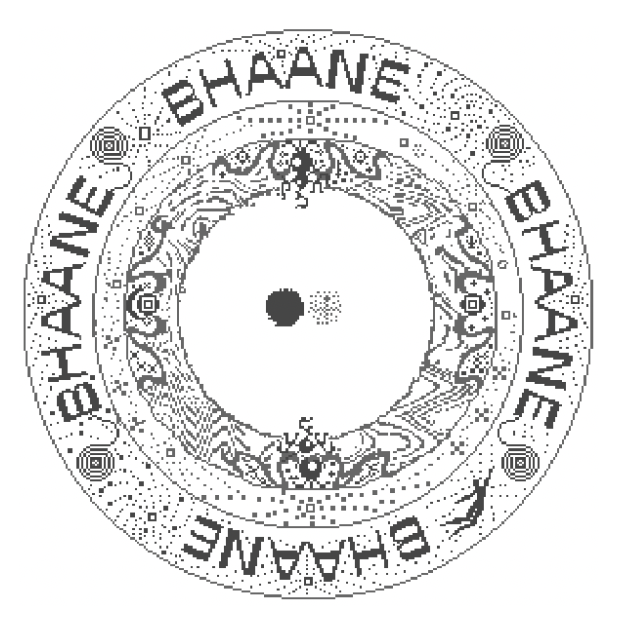 A triptych of sweaters make for the focal point with a graphic rendering of a palm, what is
the story behind this?
Very simple: It resembles a hand reaching out to capture the sun!
In search of a new sun...